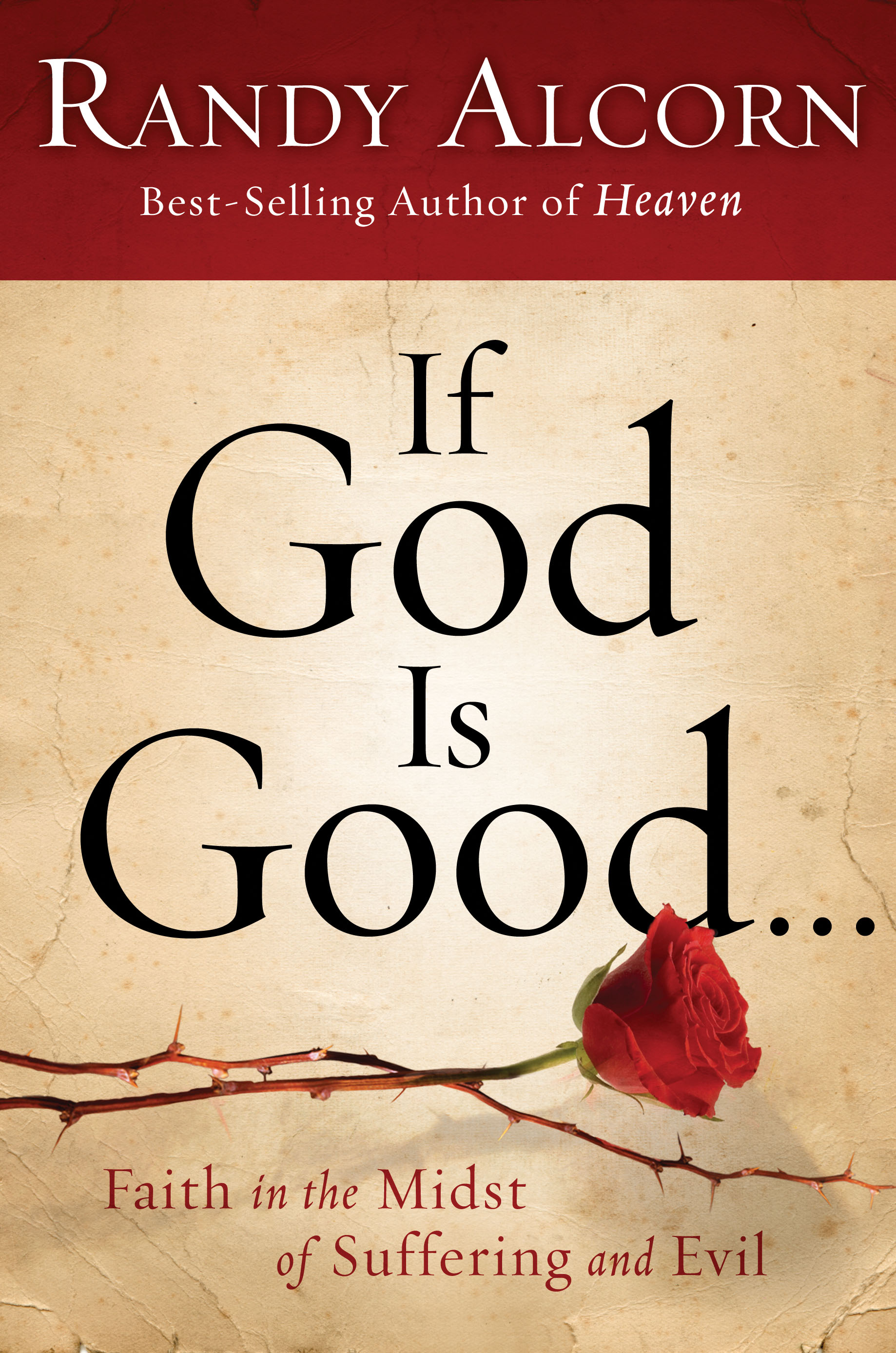 I've never read anything before by Randy Alcorn but early last year I went through a very hard season of doubt and struggle and someone recommended I read this book. When I saw it was available for review I decided to pick it up.
When I first saw it I was at Lifeway checking out more books (can you say book junkie?). It's almost 500 pages... to be honest that kind of scared me. Who wants to read that many pages of a non-fiction book, especially on the goodness of God? You could find yourself in deeper waters than you thought, right?
Well, don't let the number of pages scare you. I've read several chapters of this book and it is just so good!! One thing I absolutely enjoy about this book is how it's PACKED with Scripture. Few books nowadays have the Word in them and I think it's a great benefit, especially to a book this important.
Who hasn't asked,
God, why does this happen? Why them? Why her? Why ME?
In the midst of trials and suffering and pain we get real and raw and we ask questions, but more than that we start to SEEK.
Is this all there is? How do I live after something like _________?
Randy Alcorn uses grace and truth to help guide you through the questions to find yourself growing closer to your Maker and having a better understanding of evil. I wish I had had this book when I was going through doubt and depression and questions because he so beautifully points out all the bits of truth I needed to hear. Not all your questions will be answered, but the ones that really count are addressed here and I think you'll be blessed for reading it. If you know someone who is a skeptic or doubting or just struggling through life, I definitely recommend this book. It's lengthy so grab some coffee or hot chocolate and your Bible and get to work.
Note: I received this book for the exchange of a review.