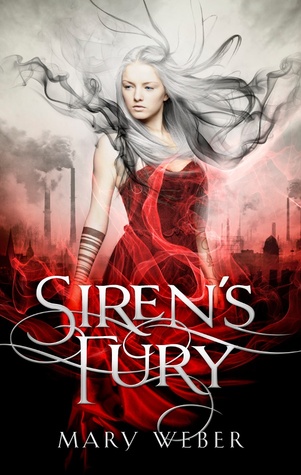 We all have things within us that can be good or can turn to bad. We all have fears that threaten to either harden us or bring about compassion and love.
For Nym, she comes in contact with both.
Mary Weber's first book,
Storm Siren
was so excellent and thrilling. I knew the second one would be just as good and had anticipated it coming out. When it did, I grabbed it. (Literally. Y'all I stayed up till 11:00pm at night just to ensure I got my copy to review... I would've bought it had I failed. ;) )
Siren's Fury
picked up where Mary's last book left off. From joy and excitement to chaos and confusion to more battles in need of winning. Nym is right in the middle of it and less prepared for it than she knows.
When faced with many trials, Nym struggles to make the right decisions. The ones she makes can lead to good or bad and the results so far are shaky at best. Will Nym find the courage she needs to do right even when everything within her screams not to? Can she overcome the darkness both she and her former trainer, Eogan are faced with?
A must-read this summer!!! Great for all ages, it's a page-turner, and you might have a few late nights until you finish this one. Great job, Mary!! I can't wait for your next book! (Oh yes, there will be a third book coming next year!)
Note: I recieved a free copy of this book in exchange for an honest review. All views and opinions expressed are mine.