I've been looking for a devotional for a while. I haven't quite come across the right one.
I saw this little book (literally, it fits in your palm almost haha!) and thought it was a new book by Jerry Bridges. Yes, I didn't actually read the description thoroughly enough. Hahaha! Come to find out it has a forward by Jerry but it's actually a devotional book.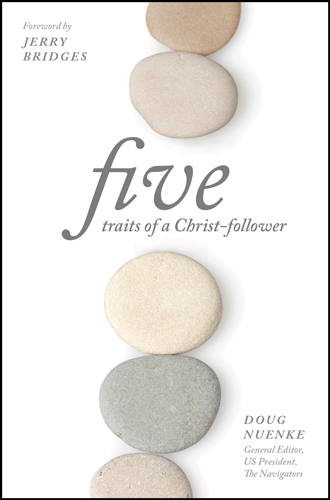 But let me tell you, I have not at all been disappointed with this devotional, "
Five Traits of a Christ Follower".
This little book is sectioned off in (can you guess?) 5 different trait areas. They each talk about a different trait to become more like Christ. Each section has about 6 different devotionals written by different people. They are very short and quick to read, but the words written are written so beautifully that the impact of the devotional is not lost at all by the lack of pages.
Some of the writers include, Jen Hatmaker, Jean Fleming, Gary L. Thomas, Armando Diaz, Rachel Jones, and many others.
Each devotional includes 3 reflective questions to think about during and after you've read it.
I've been really blessed to have added this to my morning routine. I'm so glad I received this. I would recommend this to any Christ follower.
Note: I received a copy of this book for the exchange of a review. All views expressed are mine.