I was so excited to receive this book for review because I've read Jefferson's first book and enjoyed it so much. I've watched his videos and those were awesome as well, so I knew this was a book I wanted to read because of those few things.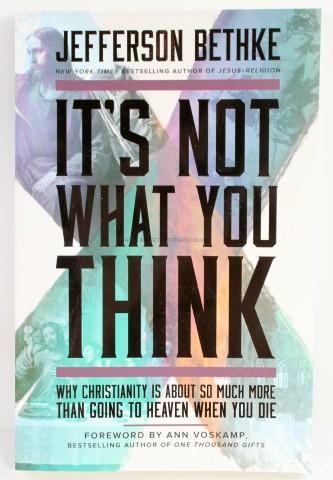 I like things to be put simply. I believe that when we put words together in a way that everyone understands about God, His Spirit will convict, mature, place in awe, give comprehension, etc. all on His own.
So the first thing I like is how down to earth, simple, and real Jefferson is in this book. He talks in a way that everyone understands, not just the "scholars".
The second thing I really like about this book is what he addresses and talks about in it. So many people have grown up thinking that Heaven is our end goal. We want to get to Heaven, right? So we get saved and then we go to Heaven. End of story? Jefferson takes you to the beginning, like the very beginning- Genesis- and takes us through the story of God and where we fit in the story and what the real ultimate goal is for our life. Let me tell you it involves Jesus a whole bunch!
If you enjoy reading and you want to know Jesus more and understand truth more, I recommend this book to you.
Note: I received a copy of this book for the purpose of reviewing.